Dipping in the Mediterranean Sea was on our agenda for this gorgeous Sunday. The closest beach to us, Plage de l'Espiguette in Le Grau du Roi, is about a 45 minute drive away and costs 6 Euros per vehicle (after a 1.60 Euro toll, of course).
Knowing how hot the sun can get in these parts, I imagined we would only last for a couple hours at the beach, since we do not have an umbrella or a tent. But we got lucky, and when we arrived there was a nice overcast for a while, which prolonged our stay to 5 hours.
The pictures in the gallery below were taken before we left the beach, hence the blue sky.
The beach itself was really nowhere as gorgeous as the beaches we went to while in Ireland, since there weren't any islands, lush green hiils/mountains, or cliffs by the water. On the plus side, both the air and the water were certainly much warmer, and it was very pleasant to play on the beach without feeling chilly. It was also a very vast beach, and stretched on for a long way.
The Mediterranean Sea was very wavy (and salty), but at this beach the water was very shallow for a quite some distance from the beach.
We were worried that since it was Sunday we would encounter massive crowds, but thankfully that was not the case. Surprisingly more people came in the late afternoon and evening, around the time when we were leaving.
The kids had fun burying Daddy in the nice warm sand, and later we saw a French family do the same exact thing. Doesn't matter where you are from, the games at the beach seem to be more or less universal :)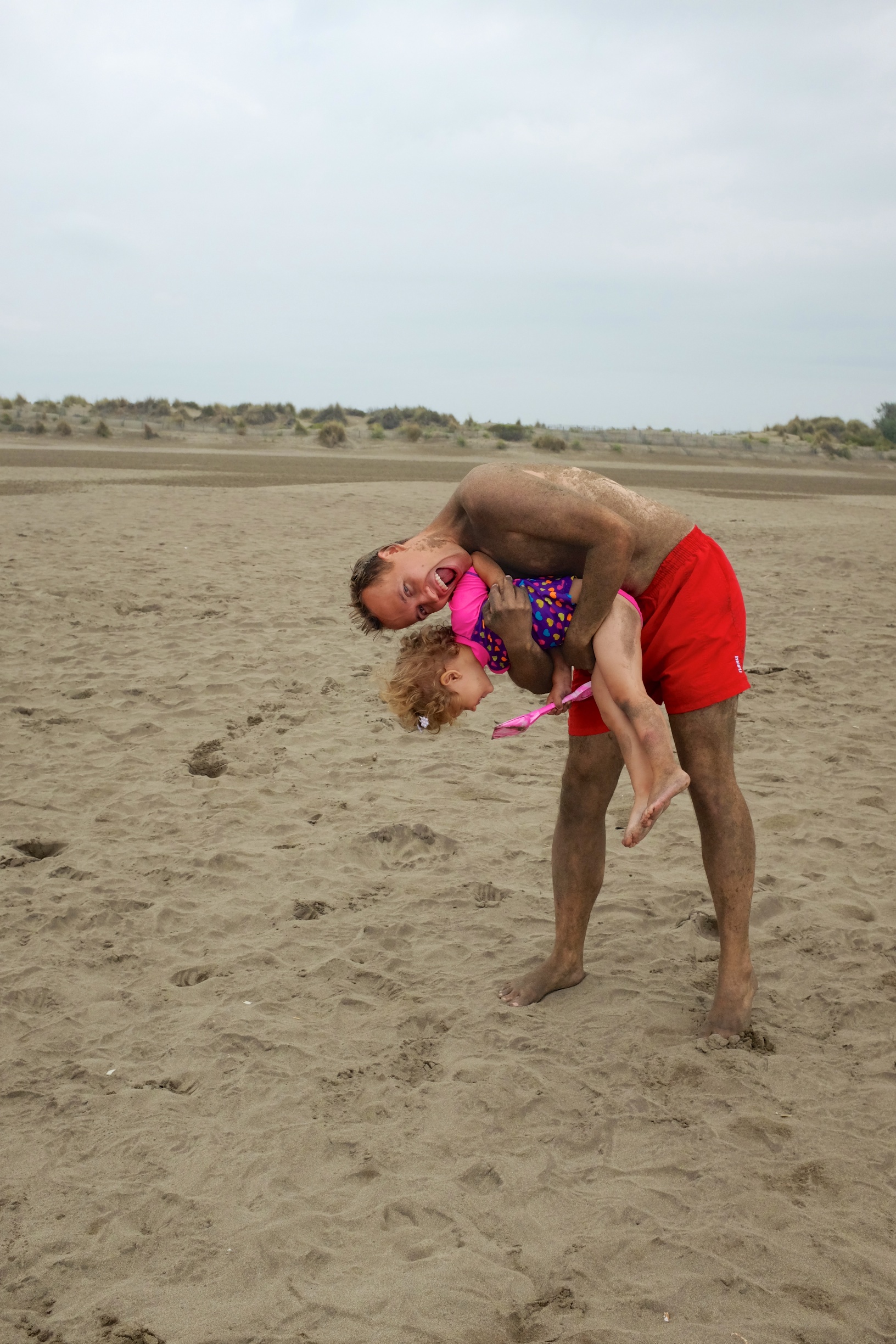 Kian followed suit and wanted to be covered with the warm sand.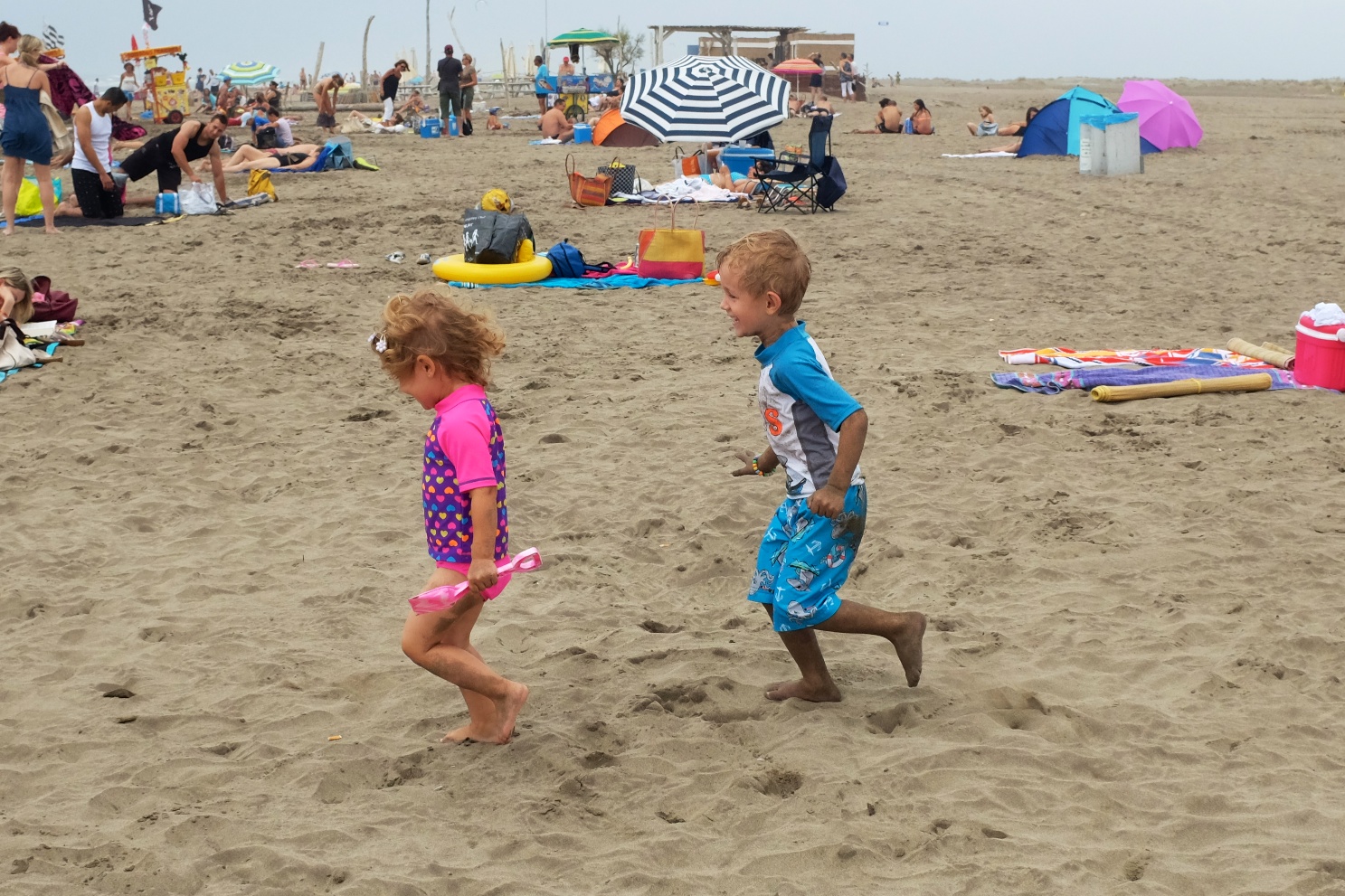 Hannah also loved the sand, and since she loves mermaids so much these days, Daddy turned her into a mermaid by making her a sand mermaid tail. Hannah was so excited and she sat still and enjoyed being a mermaid for close to 10 minutes!
Thanks to my poor planning and assumptions about only staying at the beach for a couple of hours, we barely brought anything to eat. This is a prime example of why they say, "You know what happens when you assume?".
To be fair, there were these carts that sold ice cream and coffee and some other snacks. They would walk by every hour or so, but we decided to skip snacking and just eat dinner on the way home.
The kids finished up playing and laid out in the sun to dry before we headed back to the parking lot.
There was nothing especially remarkable, out of the ordinary, or phenomenal to report. Families at the beach played games, ate food, read books, and relaxed on their towels. Kids built sand castles and chased the waves, and babies tried to eat sand.
Overall it was a very nice day at the beach, and we can now officially say that we have dipped in the Mediterranean Sea!