The day started off with some rain, and it wasn't as beautiful as we had wished. But the weather is very quick to change here, so we kept up hope that by the time the Louisburgh Horse Show would start it would be nice.
Hannah had a great time playing with her princesses after breakfast.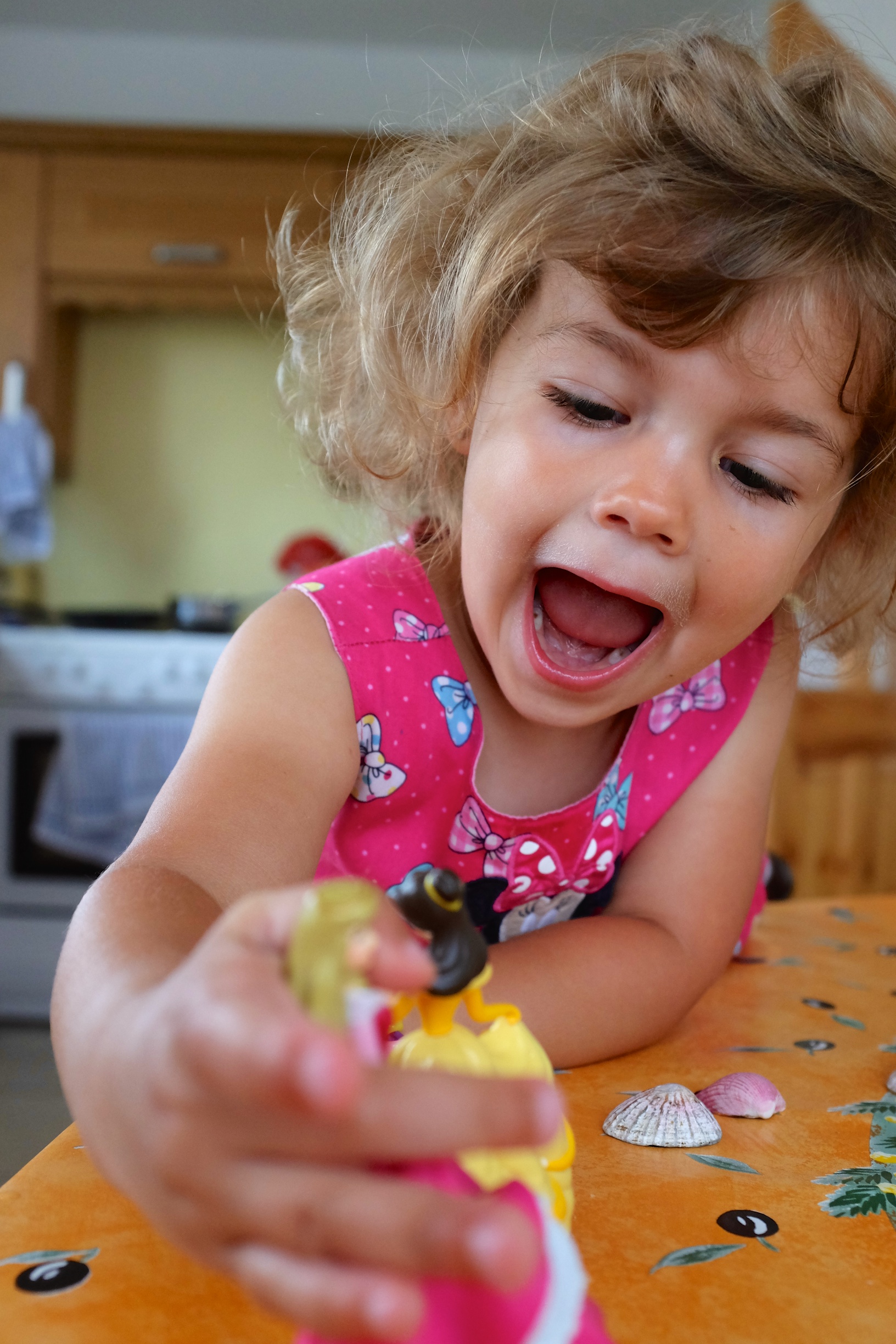 As luck would have it, the rain stopped shortly before we headed out to the Horse Show.
It was a big event with lots of horses and a variety of events. We watched a show where a few horse back riders were dressed as pirates and a few others as an army chasing the pirates. It was neat, and what made it even cooler was that the riders were kids probably 8-14 years old.
We also watched a few hurdle races which were very fun to watch, except when a young boy fell off his horse. Thankfully he was alright and was able to stand and walk off the course.
There was also a small ring for a dog show and a sheep show, but we only stayed around those rings for a few minutes and then moved on. It's worth mentioning that "our" sheep dog Sam won 2nd place in his class.
The Horse Show was just above a beach called Carrowmore. We headed towards the beach to check it out and see if it was a good beach to come back too with sand toys. Carrowmore is one of the beaches closest to us that has the blue flag status.
It is definitely a gorgeous beach.
After enjoying our walk and "climbs" on the beach, we headed home and made spaghetti for dinner. Our spaghetti monster, Hannah, was very excited and thoroughly enjoyed her dinner.
After dinner, we made peppermint green tea and had our family movie date night. We watched Toy Story (1).
A long, eventful, and fun day. We reaaaaalllyyyyy need to go grocery shopping tomorrow as the fridge is practically empty! Off to Westport we go tomorrow!