Unless you have a wet suit, swimming in the Atlantic Ocean, around Mayo, is not really feasible unless you plan on freezing.
Fortunately the family we are staying with are incredibly sweet and gave us a few vouchers for a swimming pool for rainy days.
Since we woke up to a rainy and windy day, we decided to head out to the pool. The kids were extremely excited. In Ireland, it is a requirement for everyone who goes into the swimming pool to wear a swim cap, even children. Hannah totally enjoyed this.
After swimming, we went to the Westport Harbour for some food. We looked at a couple of restaurants and decided to eat at the Creel, mainly because of the airy and family oriented atmosphere.
We all enjoyed our food, the delicious desserts, and the fast Wi-Fi :)
It was still very windy and rainy, but Hannah really really wanted to go to the playground. Kian was too tired so he stayed home with Daddy. Hannah lasted about 5 minutes on the playground before she asked to go home. She had a great time for those 5 minutes.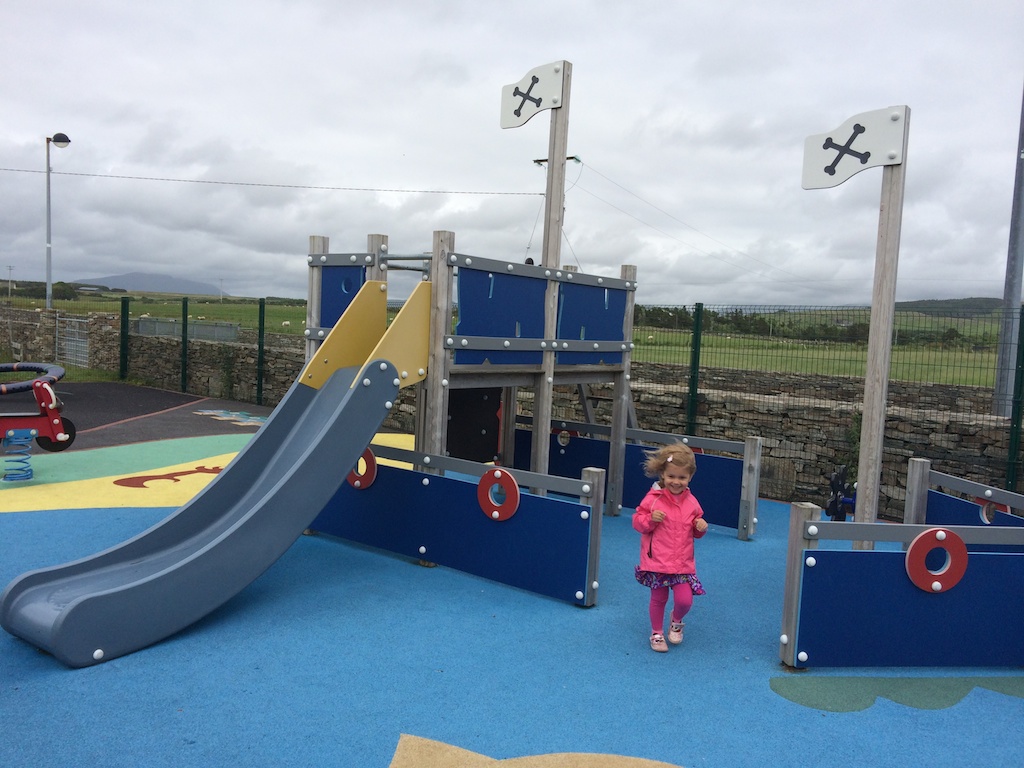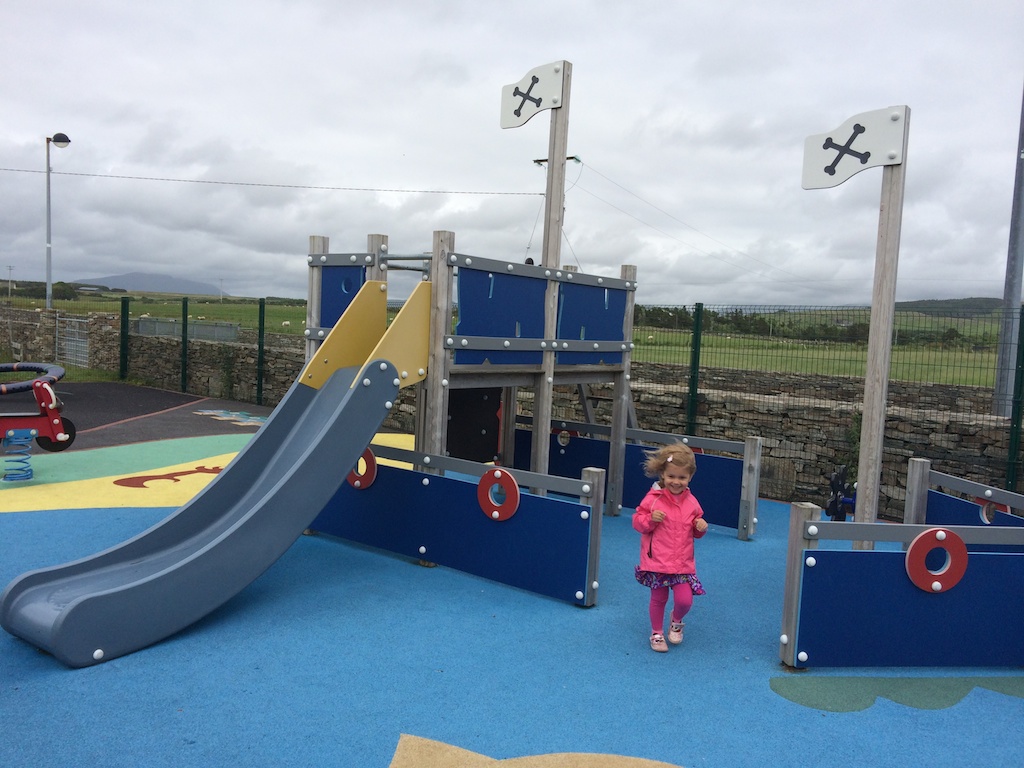 After playing at home for a while, we made a quick dinner of carrot sticks, marinated sweet chili chicken wings (purchased marinated, baked in the oven at home), and home-made cheesy bread.
We sent the kids to bed fairly early, since tomorrow we are going on a 3 day road trip down the west coast. We are very excited to see some castles, caves, cliffs, and more. A good portion of our drive will be on the Wild Atlantic Way, so I am excited about the views!